Hey devs! This one is for You
What's Open API?
The so-called Open API (Public API) is the first projected trend. An open application programming interface (open API) is typically characterized as an API that uses a common or universal language or structure to facilitate more universal access.
Generally, an API enables developers to use a given software product in a variety of ways, such as integrating it into third-party projects.
Why Include JWT in Open APIL?
Security. All API requests necessitate some kind of security and access control. JSON Web Tokens introduces added protection and flexibility to your use cases when designing APIs. This authorization assists a developer to select the security methods to implement for each API.
What About JWT?
More than at any other point in history, 2022 will make it easy for many of us to transmit information between parties as a JSON object. We will understand this concept because the year will witness significant developments in the trending tech feature. The information shared will be trustworthy because it is digitally signed, thanks to JSON Web Token (JWT).
JWTs can be signed with either a secret or public key to ensure that only the intended receiver has access to the token's contents.
What This Means for Our Business
Software development is unpredictable, volatile and very competitive. This year's goal is to develop software solutions based on the crucial issue of open API Management. Once an API is made public, it's difficult to control who uses it and how they use it. As a result, we must take API management seriously; lest, customer satisfaction issues arise.
Recommendations
We discussed the content plan for our upcoming calendar. As you can recall, we reviewed the work we had delivered on against the pending deliverables and added new projects to the list.
With the logging and updating of issues on the helpdesk portal being a key observation, tracking of the issues enables the company's smooth running. This helps us to achieve the desired solutions for each of the end users. Furthermore, we are able to extract data that helps to determine the trending issues, find solutions, and determine the scope of improvement in the quality of services, thereby decreasing the similar types of issues reported.
Following our conversations, we devised a strategy:
Implementation of customer surveys enhancements requests for the various systems.
Team leads to ensure implementation of the recommendations shared by our clients on the various applications. This will help in delivering user-friendly and effective systems to our users.
Signoffs for all changes done on prod systems (

New signoff templates shared).

Adhering to seeking formal approval for all changes made to live applications.

DR servers for all sites & applications.
A DR server is required for all applications running on the various sites to safeguard business continuity in case of any disruption to the live server. If a DR server is unavailable, then the supporting implementer should ensure an automated scheduler for backups to an isolated server is in place.
To stay in the game, we must review the situation on a frequent basis and respond appropriately. It inspires us to believe in the power of collaboration. No matter how well I play, a mistake by one of my teammates could lose us the game. Moreover, we learn to trust a choice made by a teammate when we are unfamiliar with the subject matter. A healthy organization has principles that are ingrained in it, and all of them are important to me.
But, if I were to choose one that could make or break a company, I would go with teamwork. Our ability to form a team and be an exceptional team player determines our success, regardless of how talented or passionate we are. Teamwork, in my opinion, is like a bond that encourages strength, solidarity, and support, and if correctly managed, it can bring out the best in each individual team member.
Like football, all team players contribute to winning or losing; there are no individual champions. To compete and win against an opponent, you must always work together. A true team player is someone who puts their personal interests aside and works well with others to accomplish the common goal.
For any organization, the success of an individual is important but the overall organizational success is a necessity. I believe the driver for any successful organization is the people who work well together and understand each other's strengths and weaknesses. NLS Tech Solutions is an organization whose foundation is laid on Integrity, Innovation, Customer Centricity and Teamwork. It is the responsibility of each one of us to protect that foundation. Together, let us strive to make NLS Tech Solutions the greatest company to work for.
Teamwork can either make or break an organization. No matter how talented or passionate we might be, our success depends on our inherent ability to be excellent team players.
August 9, 2022 General Elections in Kenya
As a result of the upcoming elections, we would like to inform you that the Kenyan team will be allowed to work from home between August 8th and August 12th, 2022. This is to enable those who are voting away from Nairobi to participate in the polls that are scheduled for August 9th, 2022.
We wish all of you safe and peaceful elections.
Here's what we've been up to
New Work Buddies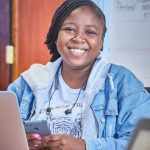 July, 1, 2022
As you walk into the main office, you'll notice a new face. Debbie Elabonga has joined our team in the role of Project Manager, reporting directly to department head.
                         Fun fact About Me
It's Not Just Taxes And Death"

My no 1 Podcast. It explores everything from the time you begin paying your taxes till death. Well, it's not as gloomy as it sounds, trust me!
Welcome Our New Interns!
We've had the pleasure to welcome two new staff who joined us as Interns and will be helping the company progress during this third quarter of 2022. Let's get to know them!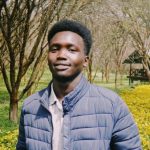 I am a student at the University of Nairobi. I joined NLS as a Junior Android developer in June 2022. I am passionate about Android development-related work along with the IT sector. In my free time, I watch movies and series, and if it's a long vacation, I play football and basketball.
Despite being a new team member at NLS, I haven't felt any anxiety or panic because of my lovely and cooperative teammates. Thankfully, I am enjoying the work and training, and I look forward to experiencing and learning new knowledge through working with these good people.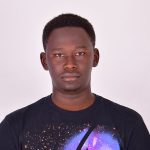 Hi, I'm Clinton Mayaka
Joining you from Strathmore University where I pursue Bachelor of Business Information Technology.
When I Joined
July 2022.
As part of the Customer Services Department
I assist the company in ensuring continuous support for our clients and team. I am fortunate to learn from my immediate supervisor, Winnie Njeri, each day.
At NLS
I enjoy collaborating in a multicultural community and applying my knowledge and skills for a greater cause. I still have more to learn about the tech industry and myself as an aspiring professional, and I am blessed that NLS gives me the opportunities to do both.
Meet the Passionate Team Behind NLS
The Managing Director
Picture
Conseray Mabeya
Directors
Head – Projects & Implementation
Team Leads
Team Members
The Human Resource Manager