Central Bank of Kenya:Photo
Lenders in Kenya are straddled with anywhere between Ksh 500 billion to Ksh 1 trillion of stressed assets, all made up of bad debt, restructured debt and advances to borrowers who cannot meet their loan obligations.
But the comfort level with the situation is finite, according to Central Bank of Kenya. The regulator this month said most of the bad debts belong to the banking sector. However, the reasons for that have been huge time overruns.
What Do the Ballooning NPLs Represent?
This is a clear danger to the banking industry. More so to banks' vision to accelerate financial independence of members through saving and borrowing.
The 2021 CBK report on high NPLs is a good example.
Lenders are struggling to recover bad debts despite personal guarantees from borrowers.
The situation stems from a decade-long rot within the debt recovery mechanisms employed by credit officers.
…………………………………………………………………………………………………………………………………………………………………………………………….
Is this a New Debt Crisis?
Yes. If all defaulted loans are not being paid in full and in time, lenders should watch out!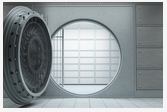 Moreover, according to the Business Daily, the figures are already above half a trillion as observed. Talk of the rising interest rates, bad loans and globally-induced economic shocks. These are to blame as they've all combined to hit every lender hard.
While the crisis has also been aggravated by the rising inflation, many banks have raised interest rates repeatedly. Consequently, higher interest rates have slowed credit growth. The ultimate result is increased loan defaults.
It Doesn't End There.
With the country's economy slowing and inflation biting, the share of non-performing assets (loans that stop yielding interest) in banks' portfolios have risen considerably.
Worried banks are juggling between making their lending prudent on the one hand, and complying with the regulator's desire to ensure that loans are easily available for borrowers. In case an application is rejected, lenders are obliged to give a detailed explanation.
What's the Regulator's Biggest Challenge?
How to handle the bad debt situation to ensure that the resources are not wasted.
Regulators have to ensure they are perceived as being conservative and doing the right thing for right reasons. So, this is a shared challenge by lenders, as well as the regulators.
Borrowers' Appetite to Borrow is Rising by Day
This is another crucial moment in time. Financial institutions and policymakers have created a growing pool of distressed borrowers whose assets are being seized by newly aggressive lenders.
The statistics might be biased, one might say. But it's better to say this is a further drag in lending and debt recovery.
Although the next couple of years show more subdued lending growth rates than seen during the peak of the pandemic, the economic outlook for the Kenyan banking sector is one of cautious optimism. Cautious because significant emerging headwinds still lie ahead.
Read similar articles:
How To set this NPL Cycle Right
The bad debt crisis can trigger the right change, get lending business going and create value for borrowers.
So, here's a three-pronged approach to addressing NPLs decisively:
1) Banks must be able to assume management control of defaulting borrowers swiftly and non-disruptively, while pursuing the enforcement of collateral, guarantees and securities in the event of default.
2) There's a need to review and employ a robust mechanism in the legal process of enforcing securities. The process by which lenders enforce the borrower's obligations in terms of security and guarantee is expensive, exhausting and time-consuming.
3) Some early reforms like automating notifications to borrowers are a start. For that, lenders need to transform their debt recovery systems and be more transparent and professional, and equip their credit departments with good mechanisms and tools, among other things.